Washington, DC,
November 6, 2015
— Astronaut, Senator and American hero,
John Glenn
, and the husband of Queen Elizabeth,
Prince Philip
, H.R.H. The Duke of Edinburgh, joined other world leaders lauding the people of Greece in their courageous fight against Hitler's Axis Forces and the Holocaust and celebrating those who today exhibit the same kind of Oxi Day valor.  This was all part of the
Washington Oxi Day Foundation
's Fifth Annual Celebration on October 28, the 75
th
anniversary of that historic moment that changed the trajectory of the Second World War.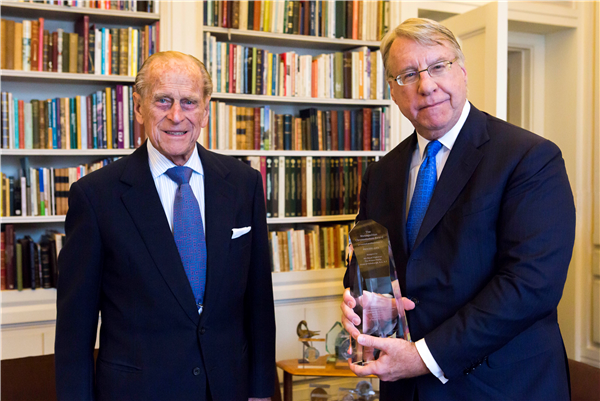 Jim Chanos presents H.R.H. The Duke of Edinburgh with the 2015Metropolitan Chrysostomos Award at Buckingham Palace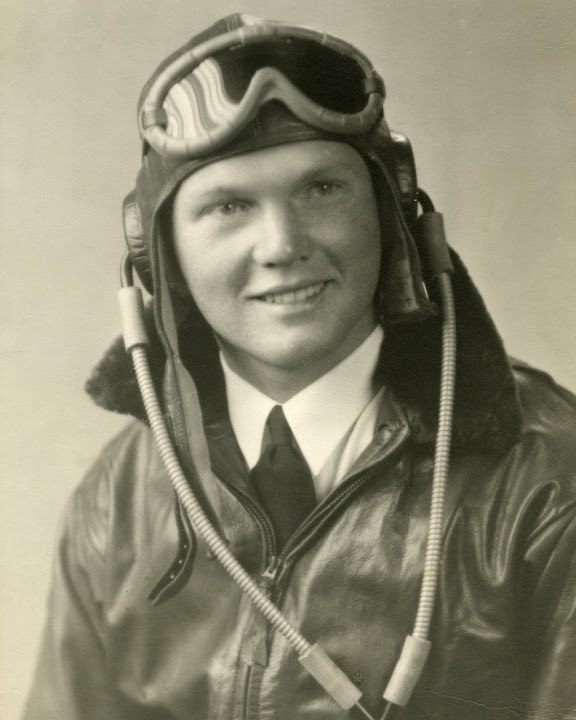 John Glenn
Khalil al-Dakhi, who risks his life daily rescuing women and children held captive by ISIS as sex slaves, was the recipient of the 2015 Oxi Day Award.  His introduction, featuring video clips from the nationally televised FRONTLINE program that followed him on the ground in Iraq, brought a prolonged standing ovation from an audience filled with many high-level US government officials.
Thanks for reading Hellenic News of America
Khalil al-Dakhi receives the 2015 Oxi Day Award from Washington Oxi Day Foundation Founder and President Andy Manatos
The world-renowned musician and humanitarian
Bono
, who issued impassioned pleas at his concerts for the release of 2015
Battle of Crete Award
recipient
Leyla Yunus
, spoke at the Oxi Day gala
via video
about the plight of the human rights advocate who remains imprisoned in Azerbaijan.  Ms. Yunus' daughter, Dinara, who was introduced by the highest-ranking woman in American history,
Nancy Pelosi
, accepted the Award on her mother's behalf and further detailed her fight for justice.
House Democratic Leader Nancy Pelosi and Andy Manatos present Dinara Yunus, daughter of Leyla Yunus, with the 2015 Battle of Crete Award
During their time in DC, the Washington Oxi Day Foundation also brought Khalil al-Dakhi and Dinara Yunus, two exemplars of the Oxi Day spirit today, together with senior US government officials.  These meetings are adjusting US policy and helping their efforts.
Princess Alice, the mother of Prince Philip, was awarded posthumously with the 2015 Metropolitan Chrysostomos Award.  President and Founder of Kynikos Associates LP and Washington Oxi Day Foundation Advisory Board Member, Jim Chanos, spoke at the gala about his presentation of the Award to Prince Philip at Buckingham Palace days before the celebration.  Princess Alice saved a Jewish family and other members of the Jewish community from Hitler's concentration camps during the Holocaust. Remarkably, she lived across the street from Gestapo headquarters in Nazi-occupied Athens, Greece.
Princess Alice with Prince Philip
Also presented at the October 28 gala was the Second Annual Stavros Niarchos Foundation Philotimo Award.  Given to an individual or organization in Greece, this Award recognizes extraordinary acts ofphilotimo that have helped society keep its cohesion during Greece's current socio-economic crisis.  Stavros Niarchos Foundation Executive Board Member, Ambassador Vassilis Kaskarelis and Director of Programs and Strategic Initiatives, Stelios Vasilakis, presented the Award to PRAKSIS and ChairmanTzanetos Antypas.  PRAKSIS (Programs Of Development, Social Support And Medical Cooperation) is an independent Non-Governmental Organization in Greece whose main mission is the design, application and implementation of humanitarian programs and medical interventions.
Ambassador Vassilis Kaskarelis and Stelios Vasilakis present Tzanetos Antypas and PRAKSIS with the Second Annual Stavros Niarchos Foundation Philotimo Award
Others participating in the gala program included: Chairman of Marcus & Millichap, Founder of the National Hellenic Society and Oxi Day Foundation Advisory Board Member, George Marcus; Protopresbyter of the Ecumenical Patriarchate and Oxi Day Foundation Board Member, Father Alexander Karloutsos; President and Founder of Kynikos Associates LP and Oxi Day Foundation Advisory Board Member, and Chairman and CEO of the Libra Group,George Logothetis, who delivered the keynote address, which was received with a standing ovation.
George Marcus
Father Alexander Karloutsos
George Logothetis
The 2015 Greatest Generation Awards honored three distinguished World War II veterans — Greek-AmericanJames Moshovitis, Greek General George Douratsosand American John Glenn.  Senator Glenn, who was unable to travel to Washington for the occasion, was introduced by his personal friend of many years Bill Hunter.  Astronaut and head of NASA, AdministratorCharles Bolden, accepted the Award on Glenn's behalf.  Accepting the Award posthumously on behalf of General Douratsos was his niece Themis Douratsou-Paleologou.  In addition, the keynote address was delivered by Co-Founder and Co-Managing Partner of KPS Capital Partners, LP,Michael Psaros.
2015 Greatest Generation Award recipient World War II Veteran James Moshovitis
Bill Hunter and NASA Administrator Charles Bolden, who accepted the 2015Greatest Generation Award on behalf of Senator John Glenn
Themis Douratsou-Paleologou and Sophia Paleologou accept the 2015Greatest Generation Award on behalf of General George Douratsos from Greek Defense Attaché Panagiotis Kavidopoulos
Michael Psaros
These leaders joined in the advocacy of Oxi Day courage sounded over the first four years of the Oxi Day Foundation by leaders including:
Former Presidents Bill Clinton and Shimon Peres
Vice President Joe Biden
Then-Secretary of State Hillary Clinton
Then-Chairs of the Senate Foreign Relations and House Foreign Affairs Committees Bob Menendezand Ileana Ros-Lehtinen
Noble Laureates Aung San Suu Kyi and Elie Wiesel
Senator Marco Rubio and former Senator Bob Dole
Former record-setting Congressmen John Dingell andRalph Hall; and many other distinguished individuals
This year's Washington Oxi Day Foundation video entitled "World Leaders Praise Greek Courage" is already approaching hundreds of thousands of views and, thus, on target to match the success of last year's Foundation video about Philotimo entitled "The Greek Secret."
To see this year's video, please click here
The 75th anniversary celebration began in Washington, DC with a reception at the residence of the Ambassador of Greece to the US, His Excellency Christos Panagopoulos, co-hosted by the National Hellenic Society (NHS).  Guests made a champagne toast at the exact moment 75 years ago that the Prime Minister of Greece said "OXI!"
Washington Oxi Day Foundation Executive Director Mike Manatos, Ambassador Christos Panagopoulos, Andy Manatos
Guests toast the 75th anniversary with a resounding "OXI!"
The celebration ended with a poignant wreath laying ceremony at the Tomb of the Unknowns at Arlington National Cemetery.
Ambassador George Chacalli, Greek Defense Attaché Panagiotis Kavidopoulos, Ambassador Christos Panagopoulos, Andy Manatos
The Oxi Day Foundation at Arlington National Cemetary