If you talk to his friends, they don't remember him for his successful business ventures. They know Michalopoulos for his generosity and his love of people.
"He was a social butterfly. He loved people. He was so generous," said long-time friend Stanley A. Papulkas.
"To a fault sometimes, he was very generous. He'd always try to find a way to get you a store, whatever it was. He wanted people to do well."
It was that generosity that led Michalopoulos to founding Coffee Time in the first place. Michalopoulos was already well established as a real estate agent (a business he never left) and known for his willingness to help others financially.
One of his clients approached Michalopoulos to see if he would help his struggling coffee shop business in Bolton, then called Bentley's Fine Donuts. Michalopoulos and the other man, Young Chang, partnered and renamed the shop Coffee Time in 1982, a name they came up with while waiting in line to register the business, Papulkas said.
Thanks for reading Hellenic News of America
Chang eventually left the business but Michalopoulos kept with it and franchised it and the company grew to having hundreds of stores across Canada, as well as in Greece, Qatar and Kandahar. Chairman's also owns 241 Pizza, Eggsmart, New Orleans Pizza, The Friendly Greek and more.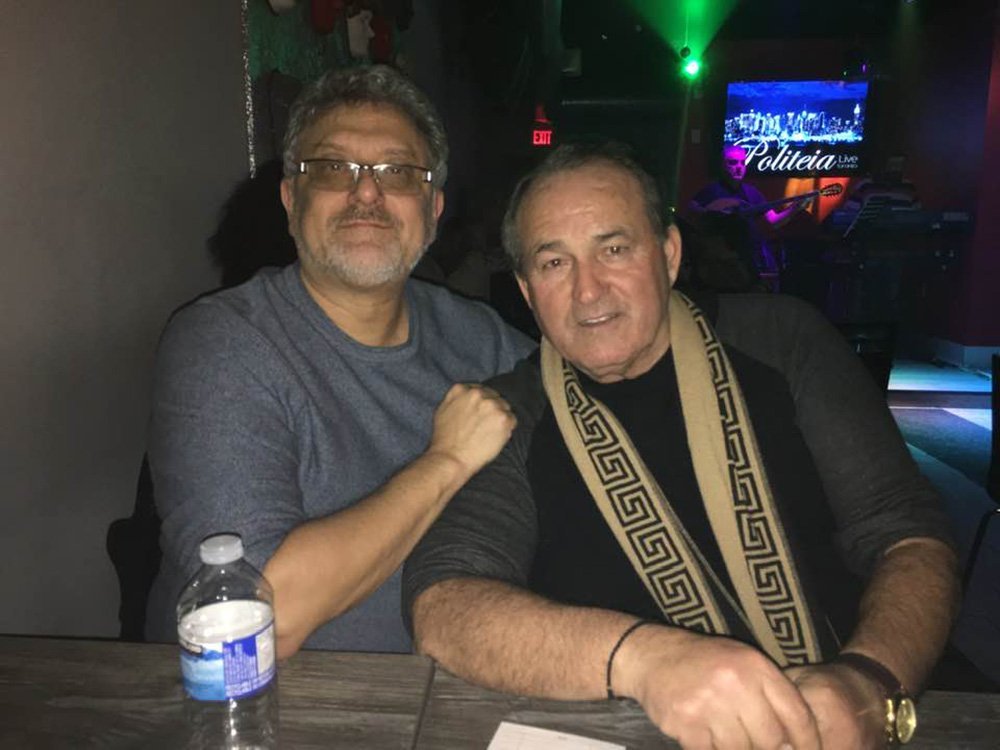 Stanley Papulkas, left, and Tom Michalopoulos enjoy a night out together. 

– Stan Papulkas photo

That generosity is likely as a result of Michalopoulos's poor upbringing, Papulkas said. Michalopoulos came from a poor family in Greece and immigrated here and worked hard to support his family. He rarely said no to people, Papulkas said.
Michalopoulos and Papulkas met in the early 80s when Papulkas' TV station covered a live play that Michalopoulos was involved with. Since then, they became fast friends. Papulkas — who now lives out of province — any time he returned to Scarborough he would stay at Michalopoulos' home.
Staying at the home meant that Papulkas would have to visit all the associations his friend was involved with on weekends going from one to another and to another, all weekend. After visiting the associations, they would go to a bouzoukia, an after-hours club, and stay there till 5 a.m. Then, Sunday morning, Michalopoulos would get up and go to church.
"That's what he did. That's what drove him. He just enjoyed being with so many people that he had to be there. He had to be there to support it. Every weekend," Papulkas
The pair eventually partnered to create ITOC Media, which creates cultural programming in English so that it is accessible to all Canadians.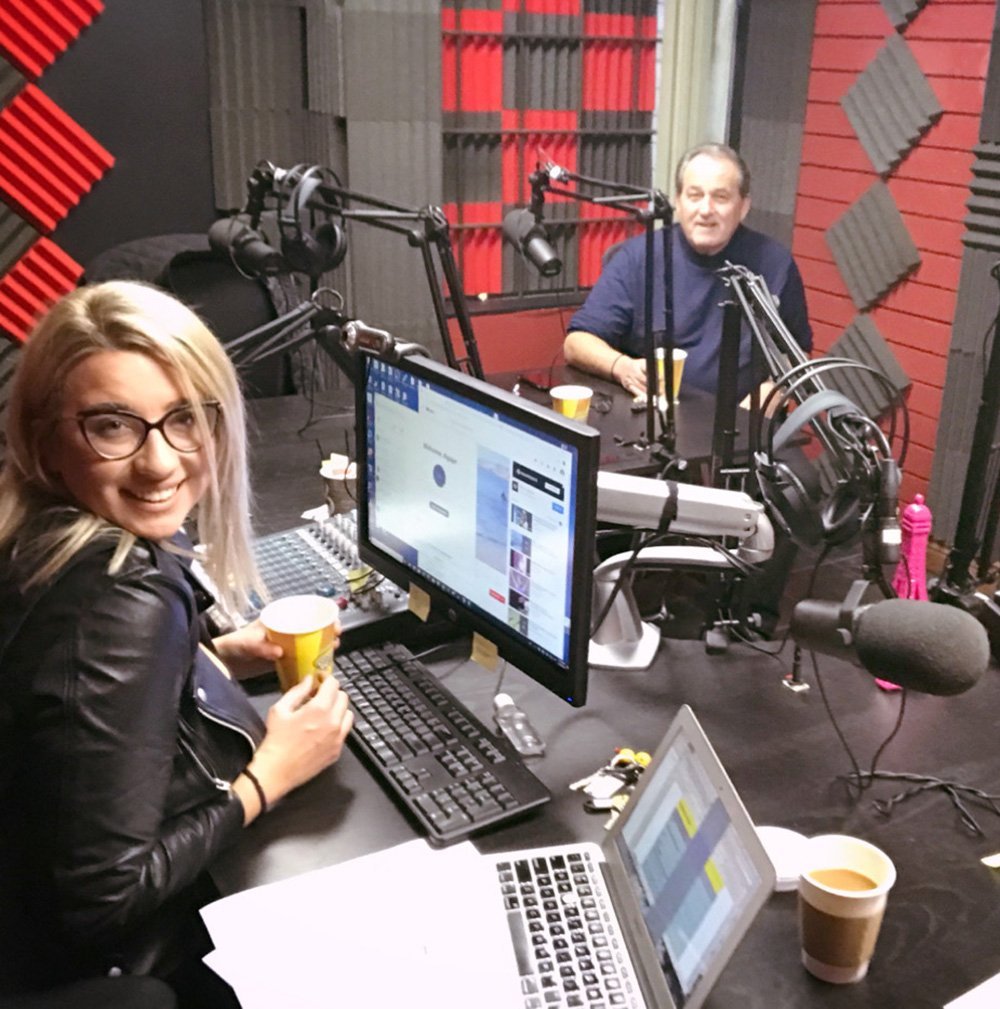 Greek radio show host Dora Konomi hosts Tom Michalopoulos in the studio. – 

Dora Konomi photo
Dora Konomi, who hosts a Greek radio show, met Michalopoulos about 10 years ago, when she belonged to a Greek student association at the University of Toronto, which was fundraising at the time. She asked Michalopoulos for support, which he gave without hesitation. He offered her a radio position at the newly started ITOC. Then when she went to law school, Michalopoulos offered her a student placement at his company. Even now, as she's working as a lawyer, she continues her radio program with ITOC.
She said there was no generational divide with Michalopoulos who was able to connect with all people, from children to seniors. He also had a love of all cultures, not just Greek.
"He was full of energy," she said. "He would always find something in common with people."
No matter how busy he was with all his ventures, he always called you back because people were his priority, she said. He always remained humble and embodied philanthropy, which is a Greek word that means "love of humanity".
"Tom embraced that word," Konomi said.
SOURCE: thestar.com \ By Dominik Kurek